Blog
---
Meet Com.xyz
Are you an advertiser or publisher looking for an efficient, powerful, and cost-effective tool to manage your affiliate marketing program?
Com.xyz is a revolutionary new platform that revitalizes a valuable strategy in the marketing community where the tools have become stale. It has been a dream of ours for years, and after countless hours put in by our incredible team in 2017, we are ready to start sharing our vision with you!
Get results. Get paid.
Entering beta: what to expect during this special preview
Today we are officially launching our beta product, where you can sign up your organization as an advertiser or publisher (or BOTH). You can immediately create a commitment-free account that will give you a front-row seat and no-hassle access as we start to roll out all of our exciting features.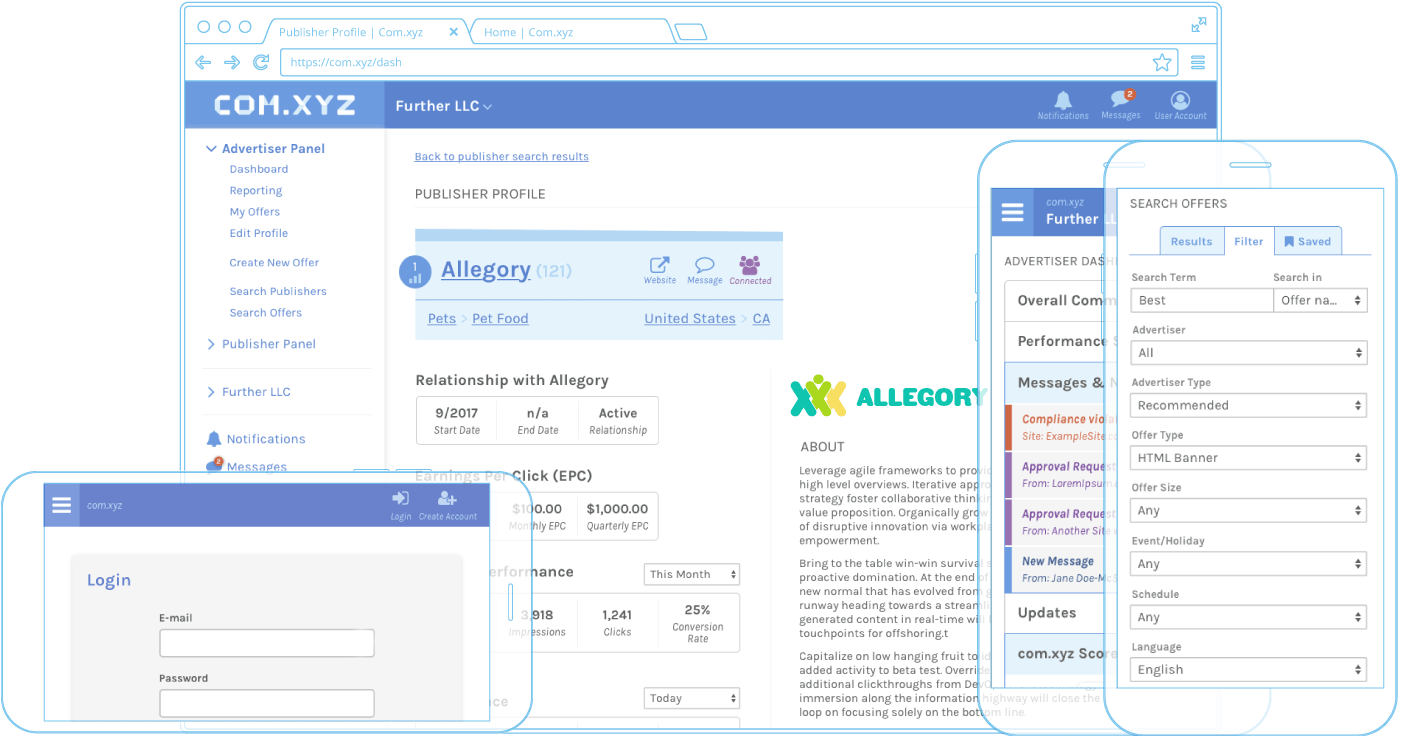 Once your organization is approved, we will keep you updated as new features and tools begin to activate! Soon, you will have access to a network of exclusive offers and affiliates that are available only here. Some of these exclusive offers/affiliates include: SBA.com, PersonalLoans.com, and even Com.Com.
We are here to help you grow your business. Come join our network and be part of the next wave in affiliate marketing.